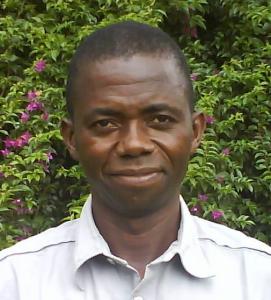 We are happy to welcome you to this website. It will allow you to discover the work of EEB (the Baptiste Church - Eglise Evangelique Baptiste) in the Centralafrican
Republic.
EEB is one of the churches who works in the Centralafrican Republique and in certain parts of eastern Cameroun. EEB was founded by missionaries through Örebromissionen. The first missionaries arrived in 1923 in Bania, a village situated 50 kilometers south of Berberati, through the river Sangha north of Kongo Brazzaville. This mission is today named InterAct after a fusion with two other missions in Sweden in 1997.
The headquarter of EEB is situated in Berberati, a city 600 kilometers west of Bangui (Capital of RCA). The vision is "Go out in all of the world, Centralafrica and elsewhere and train disciples". The mission integrate evangelisation, discipleship, social wellbeing through healthcare, education and development of the community. The principal values are: Unity in faith, a life wih disciplin as role models, responsible administrators in all areas, a spirit of creativity and innovation, participating leaders at all levels and mutuality in partnership and well defined partnership.
We will give thanks to our sister Elisabeth HERMANSSON for the realization of this site for the purpose of showing the work that EEB is doing to increase the Kingdom of God.